Add CNAME file to Github repository
Go to github.com
Sign in to your Github account and create repository with the name of "yourdomain.com".
For me it is "stackskull.com" as repository name.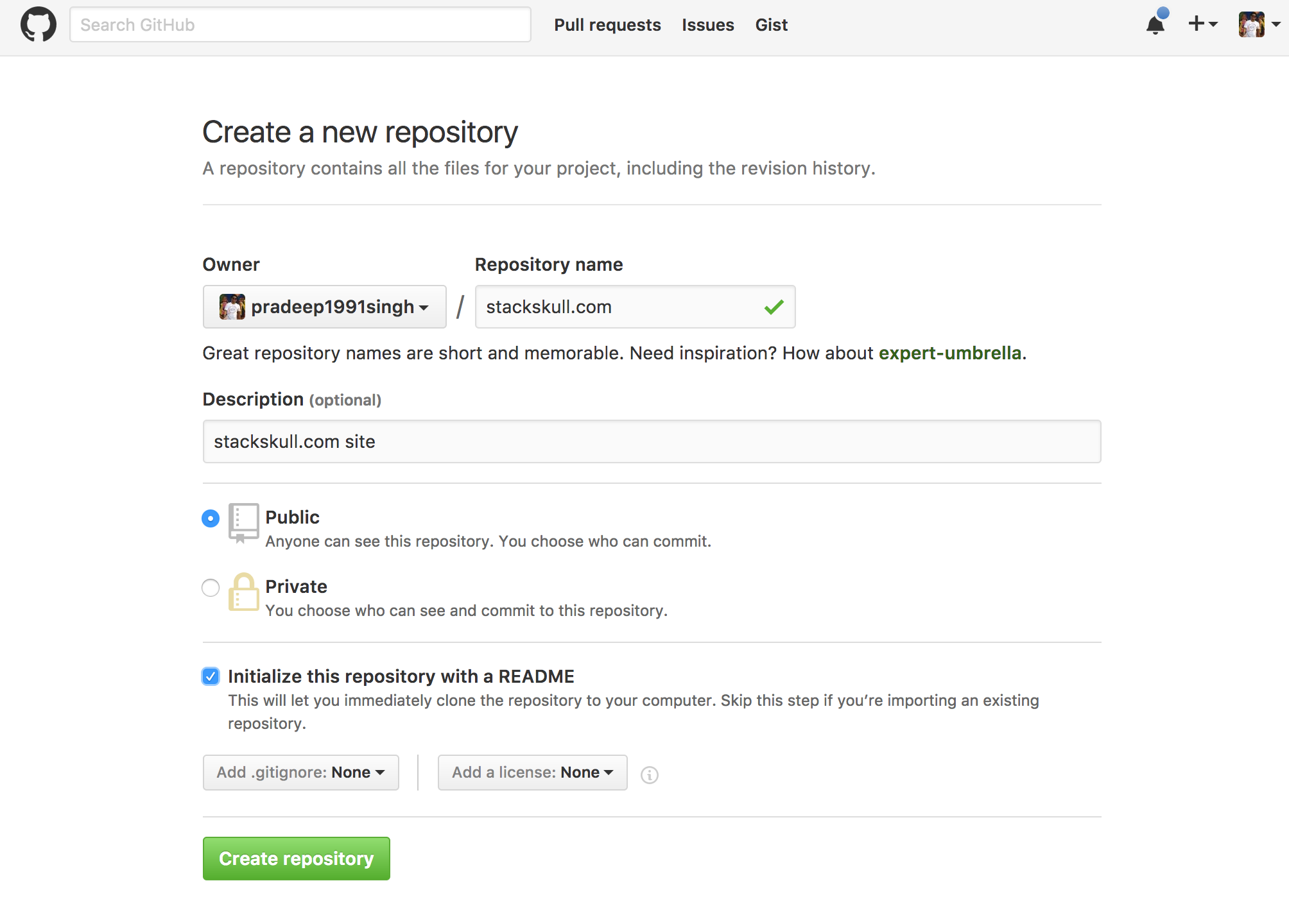 Create a branch with name "gh-pages".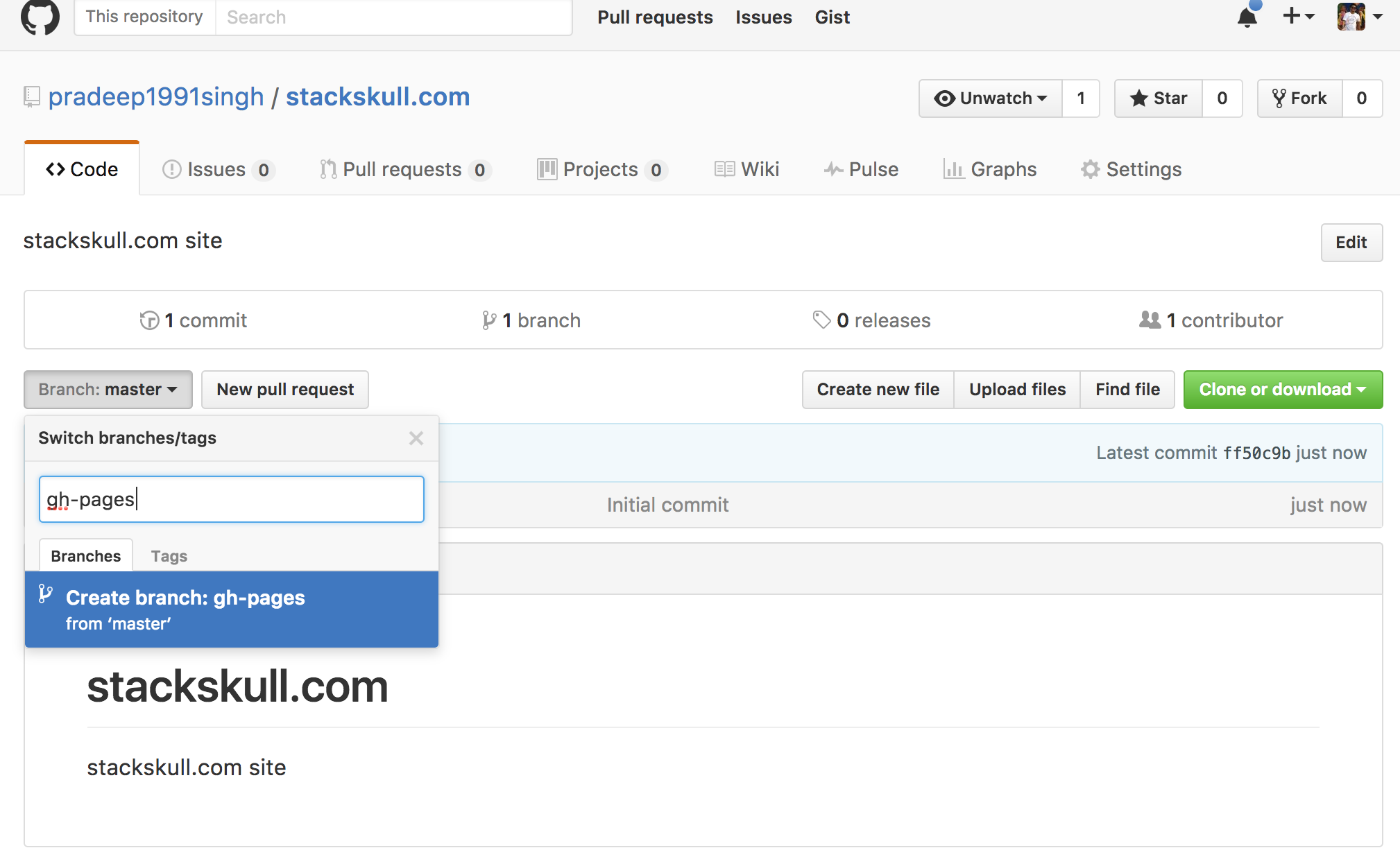 Now create CNAME file, click "Create new file" button.
Enter "CNAME" as filename and "stackskull.com" as content of file and click "Commit new file".
(For sub-domain add subdomain.yourdomain.com in CNAME).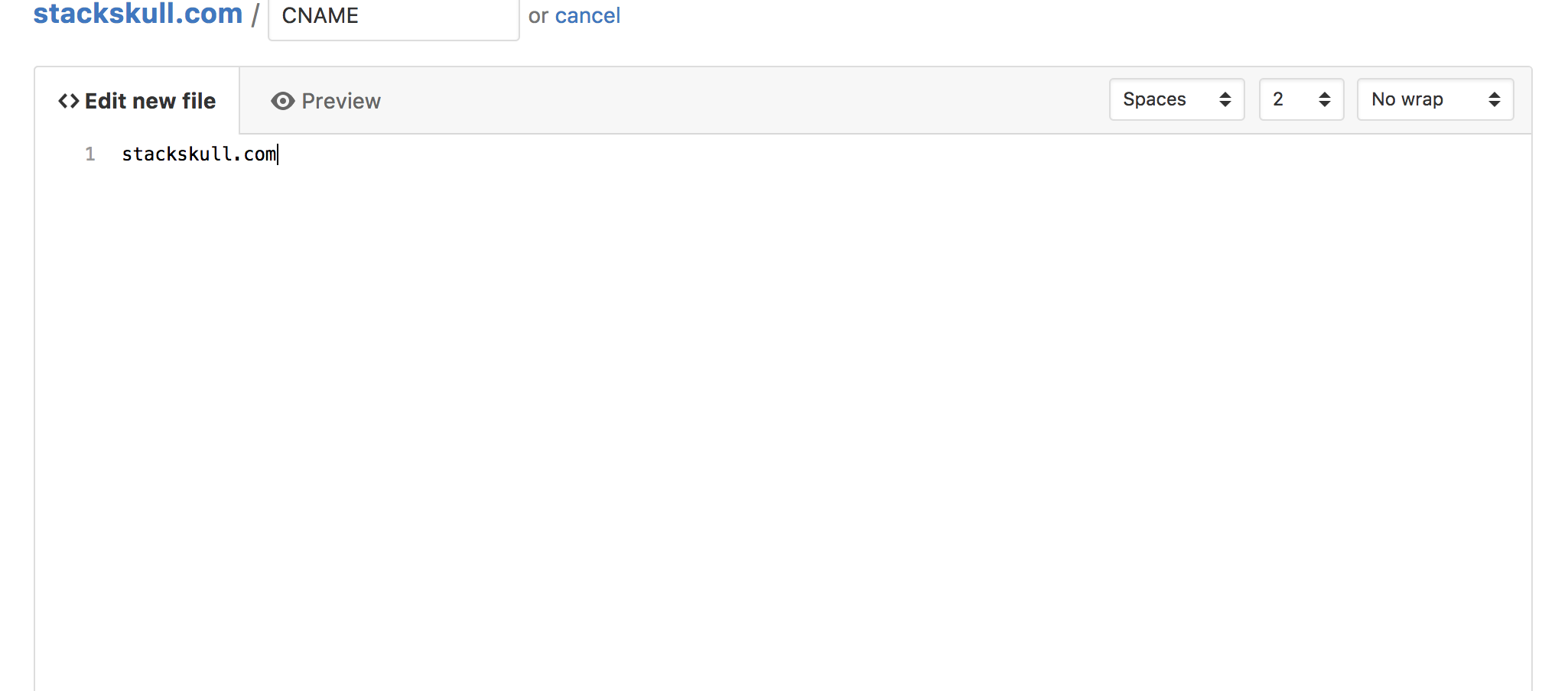 Click repository "Settings" from top right corner.
In Github pages section, you should see "Your site is ready to be published at http://stackskull.com/. "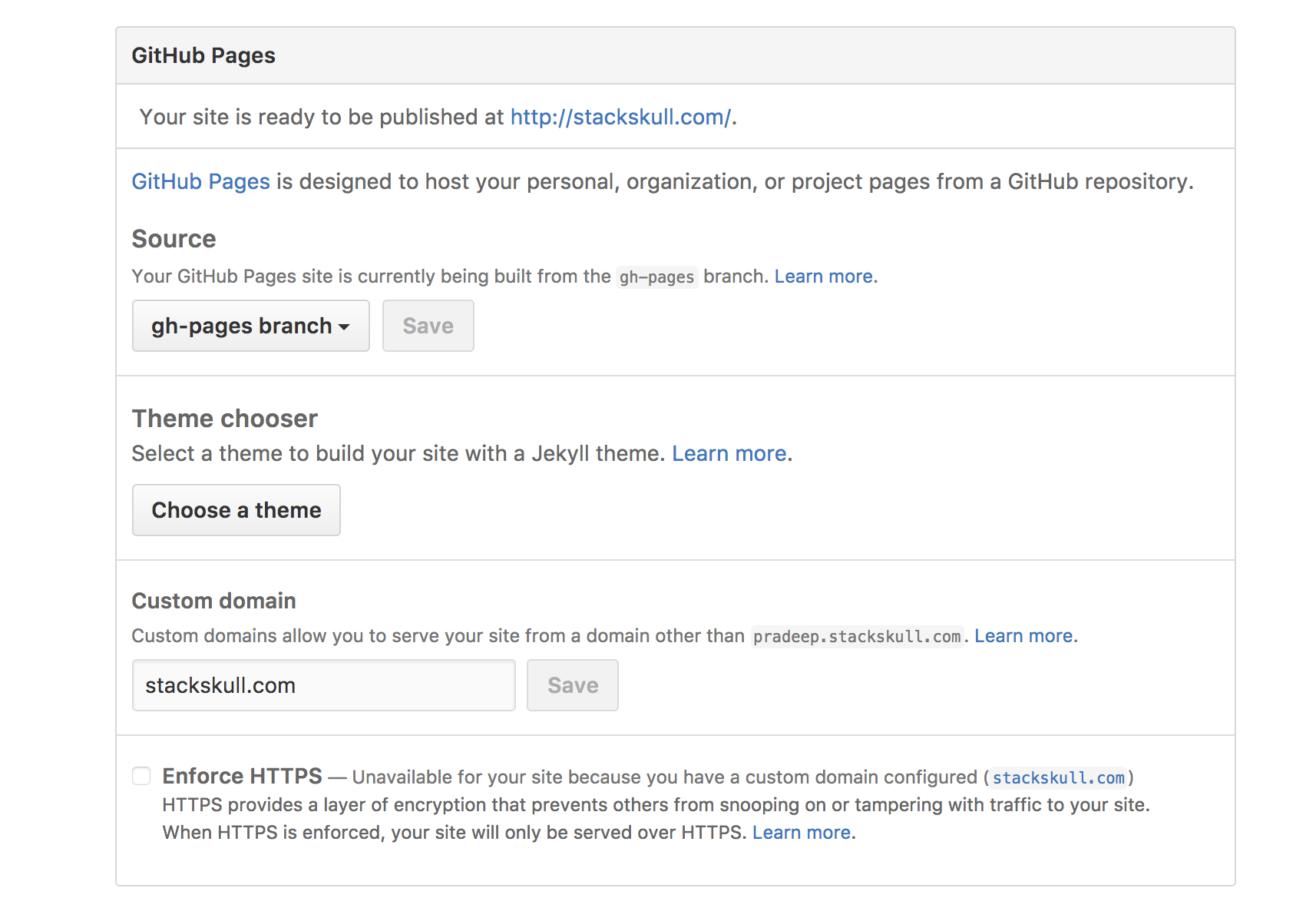 Login to your domain provider
Go to domain manager and domain settings then "Manage DNS"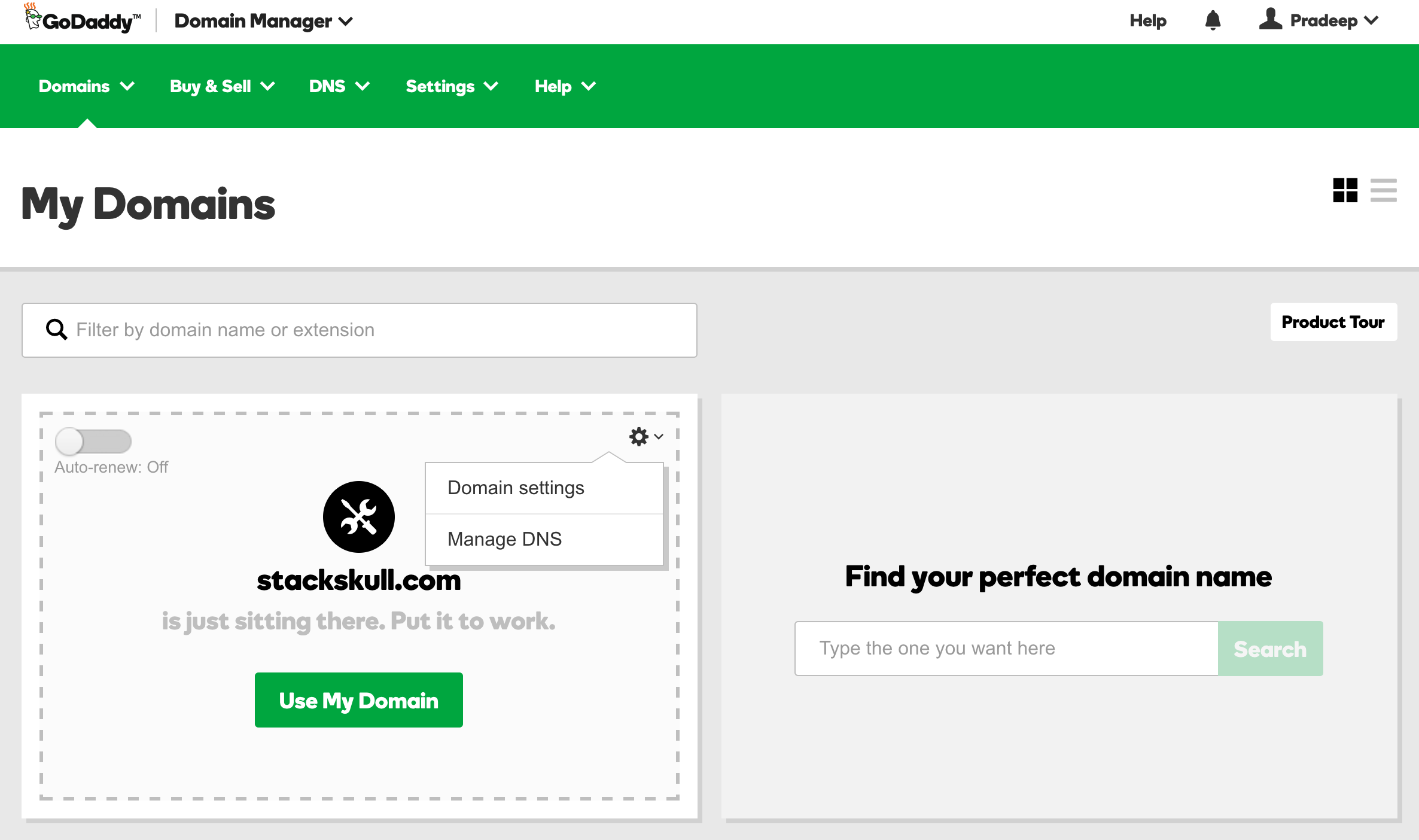 Add new records, click "Add" button.
Here you will need to create two records for your domain:
Record type "A" with host "@" pointing to 192.30.252.153

Record type "CNAME" with host "www" pointing to username.github.io (In my case pradeep1991singh.github.io). (For sub-domain add "subdomain" in place of "www").

Your Record list should look like something

Thats all, now try to visit your domain you should see your site up and running, enjoy :)

Setup Jekyll for free theme (optional)
Download the theme @ http://github.com/pietromenna/jekyll-cayman-theme/archive/master.zip
Open Terminal and type $ wget http://github.com/pietromenna/jekyll-cayman-theme/archive/master.zip
Unzip it and use it as a regular jekyll folder.
$ unzip jekyll-cayman-theme-master.zip
Get inside the newly extracted folder
$ cd jekyll-cayman-theme-master
Get the required gems
$ bundle install
Use it!
$ jekyll serve
For me it look something like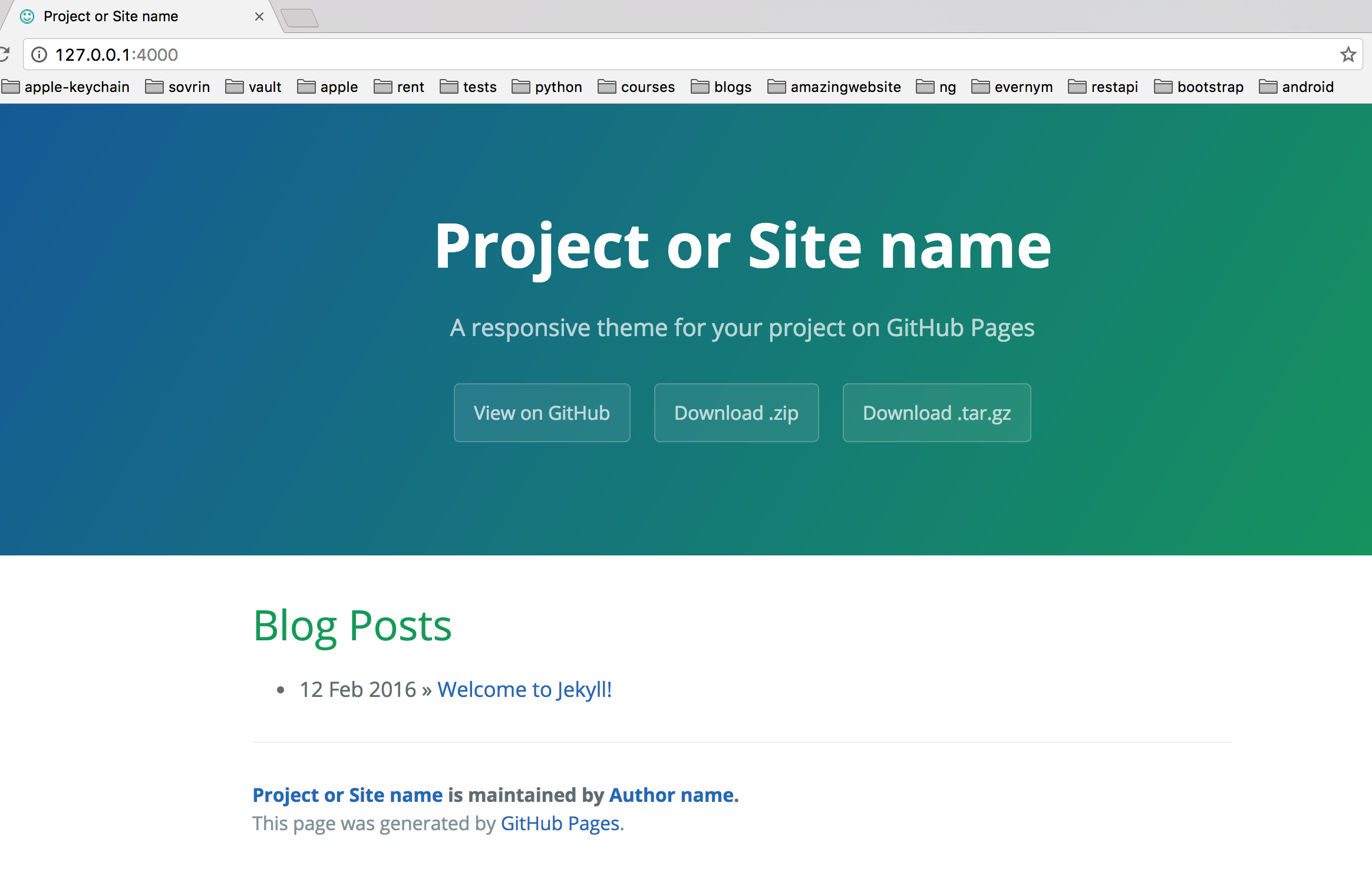 For more details read about Jekyll on its web page.
Fork on Github - stackskull